---
Free Vending

It is exactly what it sounds like. With our Free Vending program, your company pays for the items, and your employees pay nothing.

This program is perfect for your company for various reasons:
You keep your staff on-site during breaks and lunches thereby reducing lateness.
Employees love to relish their favored snacks and beverages during their workday.
Employees will see this as a generous benefit from your company and will show how much you value them.
By providing access to popular product brands at work, your employees will have a significant morale boost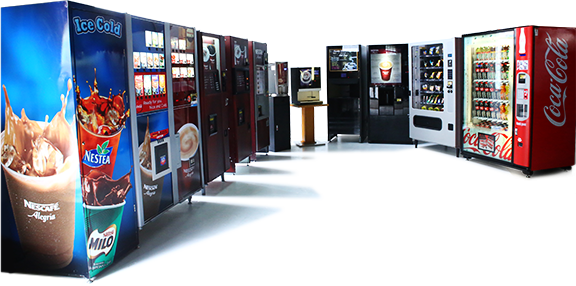 Subsidized Vending

With this program, you will pay for the portion of the costs so your employees can buy the products at a reduced price. If you are looking for inexpensive ways to reward & motivate your employees, this is a great choice. This option offers a good balance between providing employee incentive while keeping your company costs low.

While this program represents an expense to your company, it will lead to happier and more satisfied employees so the cost is well worth it!
Traditional Vending

With our traditional vending option, your employees will pay the full price of the products we supply. This is a great option if you would like to offer the convenience of on-site snacks and beverages to your employees but at no cost to your company.

We stock the machines with your choice of products, and we replenish the supplies on a regular basis.

Contact us and let's discuss your exciting vending options today!