Philippine Vending Corporation (PVC), the country's largest and #1 vending operator and office convenience provider, has gained the trust of another world-class company in providing vending services to their facilities.
Our client is B/E Aerospace, the global industry leader in manufacturing cabin interior products for commercial and business jet aircraft. Their 2-hectare facility in First Philippine Industrial Park, Tanauan City, Batangas, has over 1,500 employees and growing. To serve a plant with this capacity, PVC installed a total of 12 Coffee Cup Vending, Soda & Snack Machines in strategic and convenient locations such as the Canteen, Pantry, and Rest areas.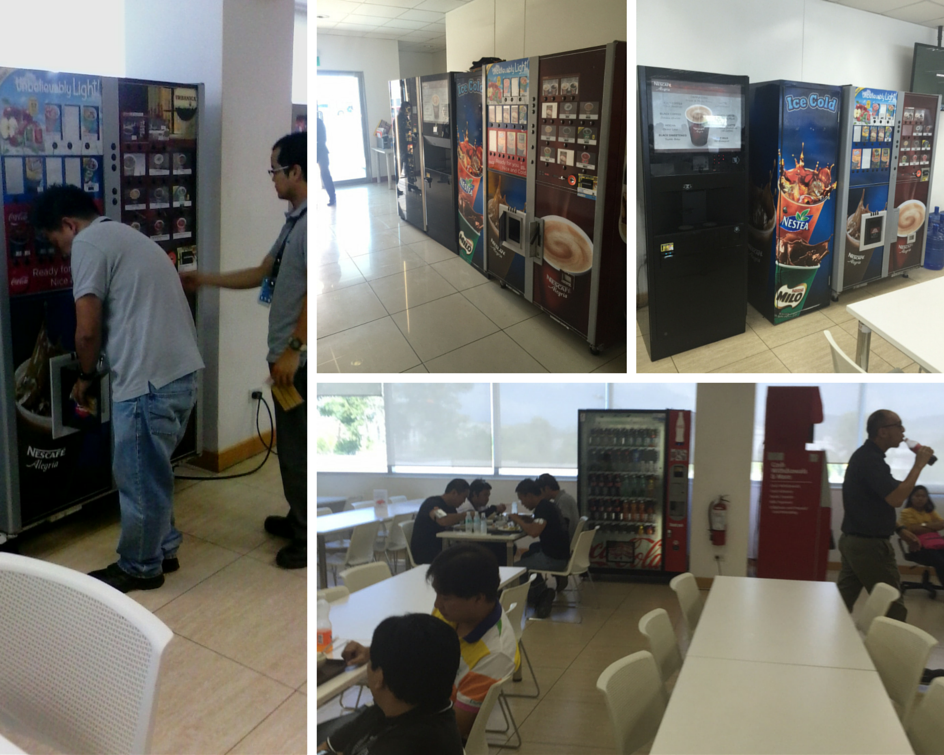 B/E Aerospace aims to create an environment where their people can grow and take pride in what they do. They understand that their people are their lifeline, and their success lies with their productivity and performance. To keep their workforce focused, energized, and to show their appreciation for their hard work, BE Aerospace offered them the convenience of PVC's free vending service.
With this, BE Aerospace pays for the full price of the products so now, their employees can enjoy FREE unlimited coffee, chocolate drinks, juices, and other refreshing beverages any time of the day, 24/7.
PVC not only offers delicious beverages and tasty snacks but also provides full-service package, cleaning, refilling and accurate accounting for our customers.
If you want to learn more about Free Vending and other services, please contact us. We will be happy to hear from you.